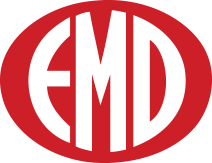 A great international alliance
At the international level, ESD Italia is a partner of European Marketing Distribution (EMD), Europe's largest alliance of independent retailers. With a market turnover of over €160 billion, EMD is the largest European alliance, and one of the largest anywhere, of independent distribution companies.
Its principal activities include collaborating in the purchase and development of private-label products all over the world and the negotiation of international trade agreements with brand producers. Thanks to the soundness of the commercial processes shared by its members, EMD has been highly successful in its work and become an authoritative point of reference for distributors and the retail industry.
In recent years EMD has been joined by retail giants such as Woolworth (Australia and New Zealand) and Lenta (Russia), and now has 15 partners representing over 400 operators in 19 European countries, Australia and New Zealand. Thanks to the importance of its members, EMD also presents a precious opportunity for Italian industries to increase their business abroad by selling through leading global distributors.
emd-ag.com
Members
Markant Oesterreich GmbH, Vienna
Markant Syntrade AG, Pfäffikon
Markant AG, Pfäffikon
Markant C.E.S. s.r.o., Prague
Markant Slovensko s.r.o., Braslava
Dagrofa, Brøndby
Euromadi Iberica SA, Esplugues
Tuko Logiscs Osuuskunta, Kerava
EMC Distribuon S.A.S., Paris
ESD Italia S.r.l., Segrate Milano
Unil / NorgesGruppen AS, Oslo
C.I.V. Superunie B.A., Beesd
Axfood Sverige AB, Stockholm
Euromadiport SGCA SA, Lisbon
Kaufland Poland
Kaufland Croaa
Kaufland Romania
Kaufland Bulgaria
Lenta Russia, St. Petersburg
Woolworths Ltd., Sydney
Woolworths Ltd., Sydney
Country
AT
CH
DE
CZ
SK
DK
ES
EI
FR
IT
NO
NL
SE
PT
PL
HR
RO
BG
RU
AU
NZ
Source: EMD