E-commerce
Online sales continue to rise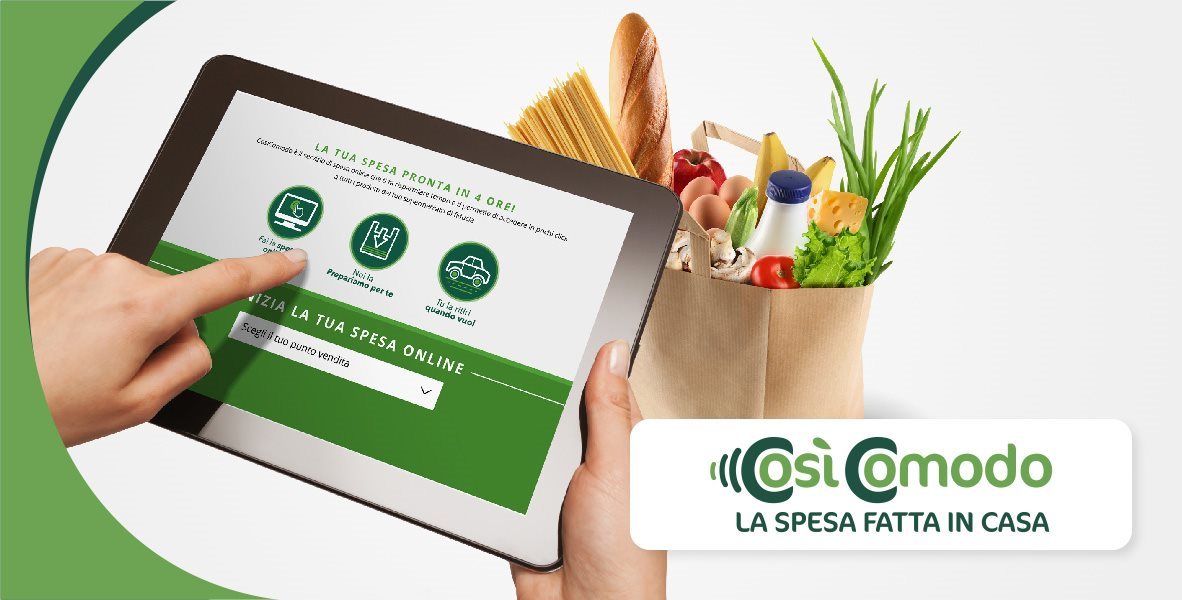 Launched in 2017 and today serving nine brands, CosìComodo, the Group's e-commerce channel, is becoming an increasingly key plank of Selex strategy.
CosìComodo's success is driven by simplicity and ease of use, rolling improvements to its services, and an ever-expanding range of products offered to customers. CosìComodo's main services are click and collect, drive and home delivery (serving 450 zip codes), InStore Check-in, payment on delivery for home delivery and telephone ordering, as well as an online shopping App.
Selex has a number of ventures planned to further develop this channel, increasing customization options to ensure that each customer enjoys a complete, unique and exclusive shopping experience.