E-commerce
Constantly Evolving Digital Technology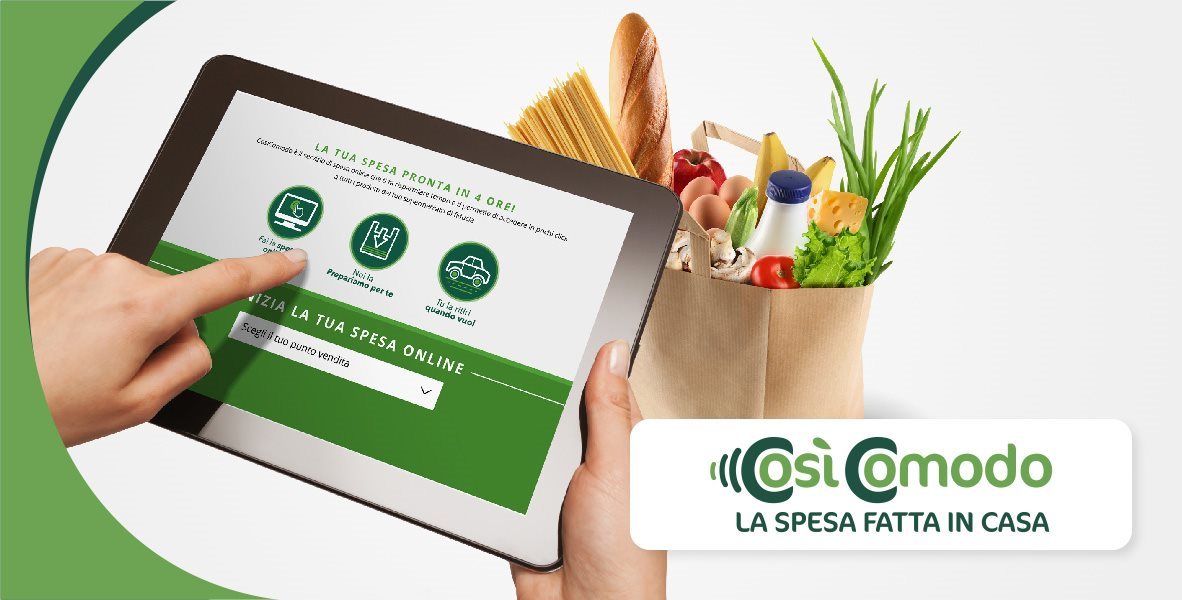 First launched in 2017, CosìComodo, the Group's e-commerce platform now used by ten partner companies, is a cornerstone of Selex's omnichannel strategy.
Its success comes from its ease of use, abetted by the continual improvements being made to the services it hosts and the expansion of the retail choice it offers customers. The platform currently offers click and collect, drive and home delivery services in 542 postal codes in Italy, as well as a practical and handy online shopping app.
Selex has numerous projects in the pipeline for the development of the channel, the aim of which is to increase the level of user customization for a better, more complete and exclusive shopping experience.