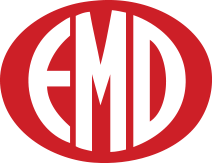 A great international alliance
At the international level, Selex, through its affiliation with ESD Italia, is a partner of European Marketing Distribution (EMD), one of Europe's largest alliance of independent retailers with a market share of 14%.
In 2019, EMD celebrates its 30th anniversary. To celebrate this important milestone, EMD will be hosting a large convention to which suppliers of branded products and of private labels are invited, and at which it will present its plans for future expansion, an expansion made possible by the dynamism and excellence of its associate members.
In recent years, EMD has seen the arrival of the retail giants Woolworth (Australia and New Zealand) and Lenta (Russia), while this year will see the arrival of Homeplus (South Korea).
The benefits of EMD membership include a greater international profile and the opportunity for members to partner up with major distribution companies.
emd-ag.com
Members
Markant Oesterreich GmbH, Vienna
Markant Syntrade AG, Pfäffikon
Markant AG, Pfäffikon
Markant C.E.S. s.r.o., Prague
Markant Slovensko s.r.o., Bratislava
Dagrofa, Brøndby
Euromadi Iberica SA, Esplugues
Homeplus Co. Ltd
ESD Italia S.r.l., Segrate
Unil / NorgesGruppen AS, Oslo
C.I.V. Superunie B.A., Beesd
Axfood Sverige AB, Stockholm
Euromadiport SGCA SA, Lisbon
Kaufland Poland
Kaufland Croatia
Kaufland Romania
Kaufland Bulgaria
Lenta Russia, St. Petersburg
Woolworths Ltd., Sydney
Progressive Enterprises Ltd, Auckland
Country
AT
CH
DE
CZ
SK
DK
ES
ROK
IT
NO
NL
SE
PT
PL
HR
RO
BG
RU
AU
NZ
Source: EMD