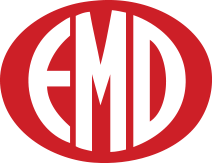 EMD, an important international alliance
When engaged in international deals, ESD Italia operates through European Marketing Distribution (EMD). EMD, of which ESD Italia is a member, is the third-largest alliance of independent retailers in Europe. Operating in 20 countries in Europe, Oceania and Asia, with a track record of 32 years, EMD consists of 13 world-renowned retail companies whose joint purchasing budget amounts to €140 billion in the EU and €46 billion in non-EU countries.
Membership of the EMD circuit gives precious international scope and breadth to ESD Italia, enabling it to participate in joint purchases and develop branded products.
The partnership between ESD Italia and EMD also opens to door to interesting opportunities for medium-sized Italian producers that, thanks to the agreements they have entered into with Head Office, can access foreign markets more easily.
emd-ag.com