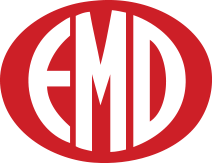 A strategic international alliance
Internationally, ESD Italia belongs to the EMD (European Marketing Distribution) Centre, one of Europe's largest independent retailer alliances with a thirty-year pedigree.
Uniting thirteen world-famous retailers and active in twenty countries, EMD is a solid and efficient organization with €140 billion of purchasing power in Europe and €46 billion in non-EU countries (South Korea, Oceania and New Zealand). EMD membership enables ESD Italia to benefit greatly from joint purchasing and branded product development.
The partnership also opens up significant opportunities for medium-sized Italian producers, who are more easily able to access foreign markets through Head Office-brokered agreements.
emd-ag.com